Our delicious range of cakes are developed and baked in our commercial kitchen. We pride ourselves on using the best quality ingredients, and never use packet mixes.
Our cake flavours are extensive. We also love experimenting, and if there is a flavour that you would love to have, please let us know and we can cook up some magic for you. With most cakes there is the ability to have at least 2 flavours, so there doesn't need to be too many compromises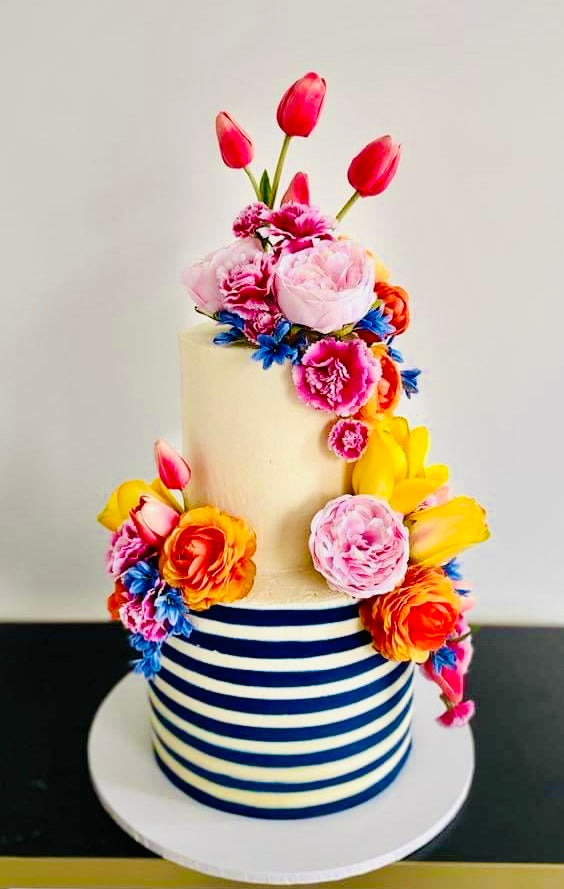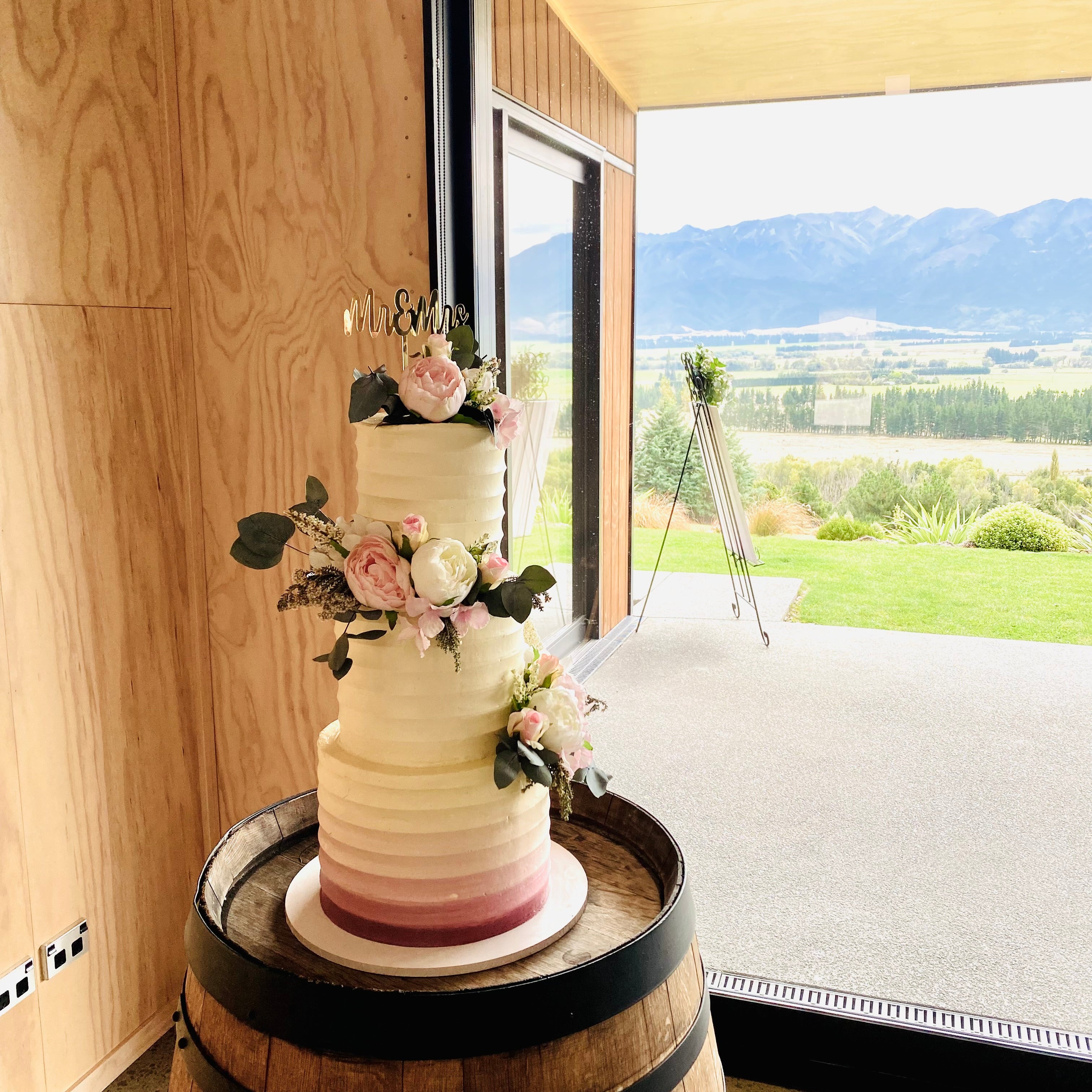 We love to create memories. Whether you have your heart set on a particular design, or you would like for us to create something totally bespoke, it is all up to you. We have created wedding cakes from the traditional to more personalised like a House Bus. From dainty to glitz and glamour, from understated to flamboyant, we pride ourselves on working closely with you – it's all about your dream not ours.
Our wedding cakes start at $5.50 per serve for a coffee portion and $8.50 per serve for a dessert portion. The price increases for the design aspects of the cake and the number of tiers.